Ginger Bath Herbal Blend 20g
Regular price

$16.99 USD

Sale price

$16.99 USD

Unit price

per
The ginger bath herbal blend is made with Chinese medicine herbs. New mothers have been bathing in ginger water since ancient times to remove wind from their bodies after giving birth to a child. It's great for postpartum recovery (zuo yue zi), but it's also great anytime to warm up the body. 
We have crafted our herbal postpartum bath pack with pungent herbs that are warm in nature. In addition to dispelling wind, it removes dampness from the body and relieves pain. It can be used to wash your hair, take a bath, and wash your hands throughout the day. You will be reminded of Thai massage as the lemongrass scent fills the room.
Using natural botanical ingredients, the postpartum ginger bath pack is gentle on the skin.

Ginger peel and mugwort are both natural ingredients that promote blood circulation.

The roots of siler and ramulus cinnamomi dispel pathogenic wind from muscles.

Tetradium ruticarpum eliminates dampness and dispells wind.

The aromatic properties of lemongrass resolve dampness. 
✔ Vegan formula
✔ Cruelty-free
✔ Made in Canada
Ingredients

Ginger peel (薑皮), Mugwort (艾草), Ramulus cinnamomi (Cinnamon Twig) (桂枝), Divaricate Saposhnikovia (silver root) (防風), Tetradium ruticarpum (Evodia Fruit) (茶辣), Lemongrass (香茅).
How to Use

Put one pack of ginger bath herbs in a mesh bag and place it in a pot with 5 to 8 liters of water. Then, bring to a boil, turn to medium-low heat and simmer for 20-30 minutes, and let cool to a suitable temperature before use. After a shower, apply it to the body with a towel or pour it over the body. Avoid using it on a wound.

The postpartum herbal bath pack is suitable for women who have just delivered vaginally or by C-section. This product can also be used after a miscarriage or during the colder seasons by anyone who needs extra warmth, but it is not recommended for pregnant women.

This product is only intended for external use. Make sure you perform a patch test before using any product. If a skin rash appears, discontinue use immediately and consult a doctor.
Share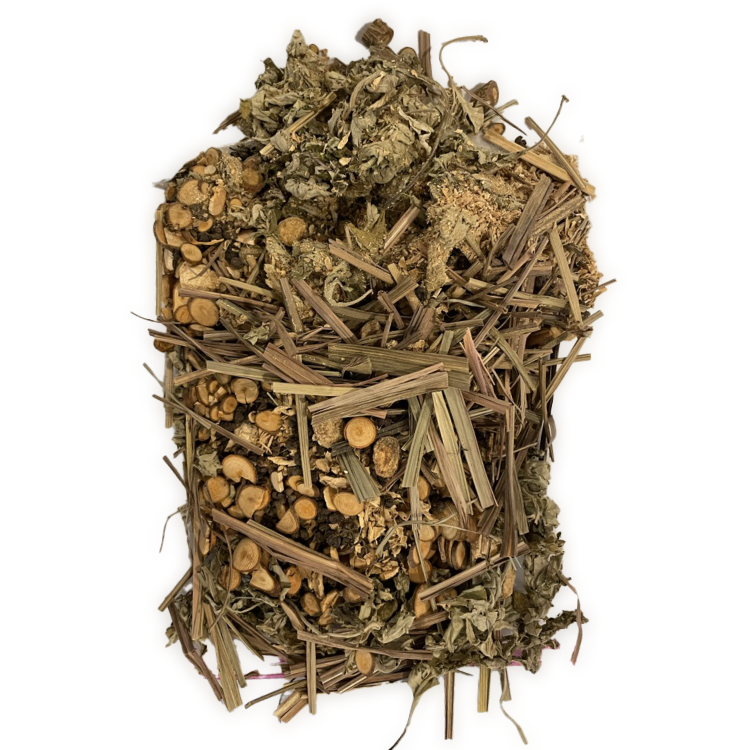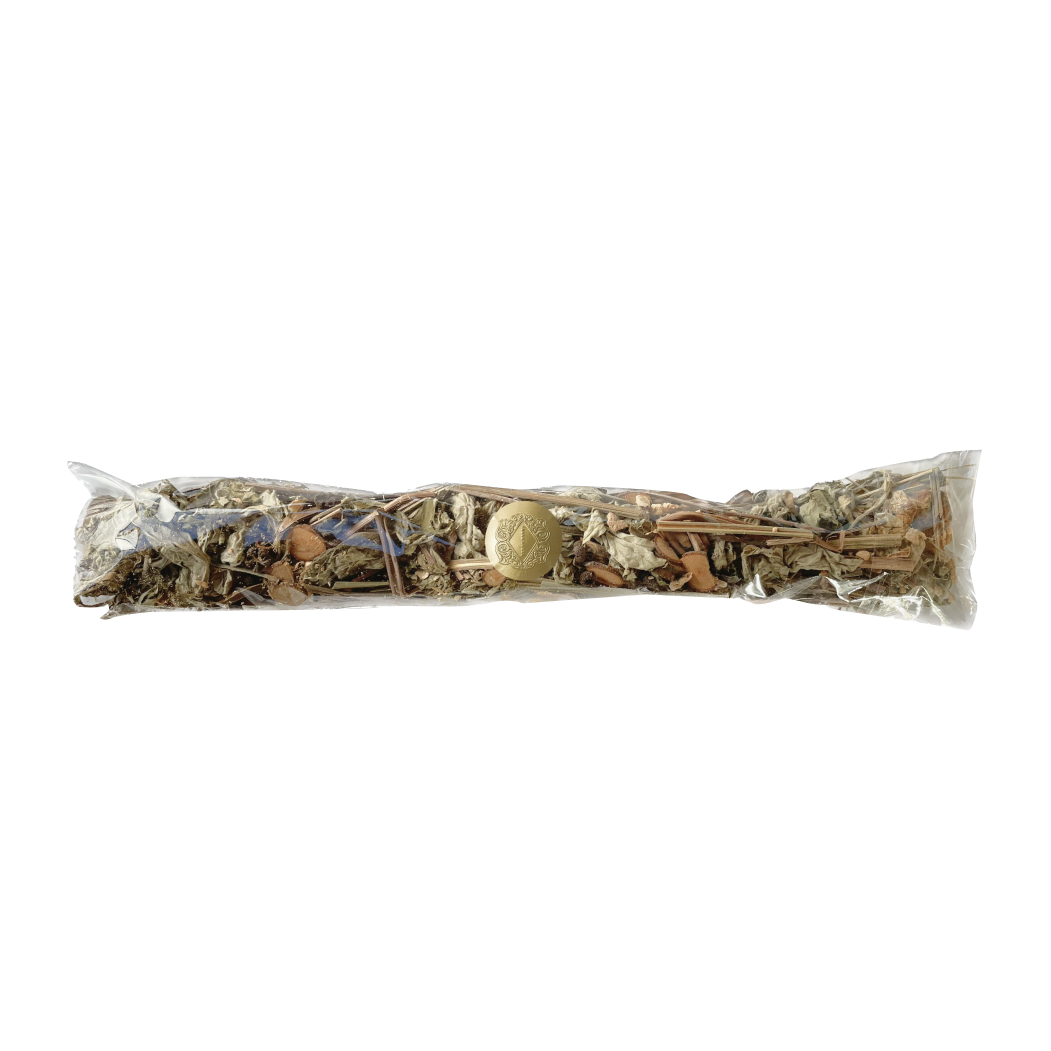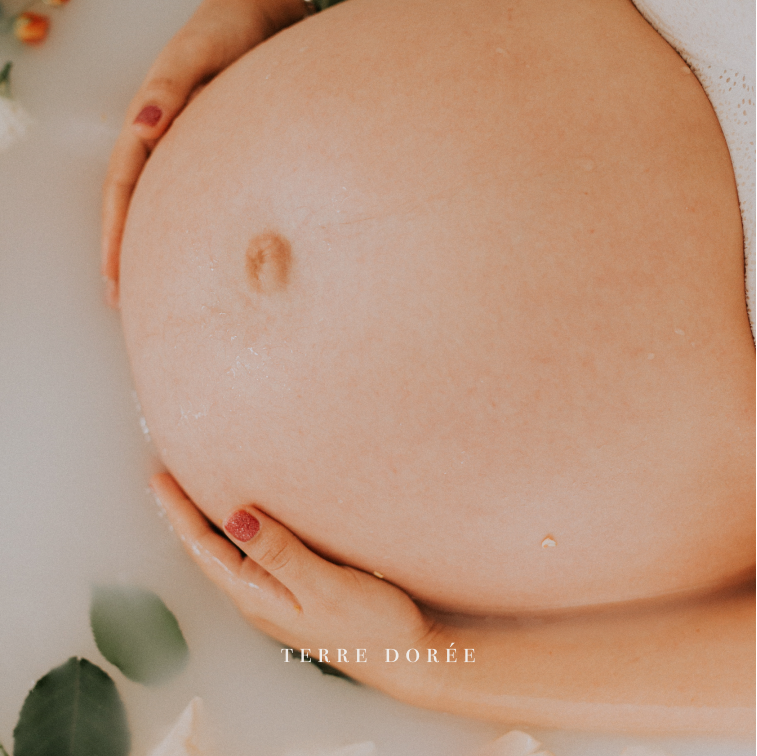 Invigorating, soothing, aromatic, relaxing, delightful.
The ginger bath herbal blend is like a little spa treat at home. It's both refreshing and calming, giving you that cozy feeling while you soak. The smell is just amazing, and it's so relaxing. You've got to try it! 🌿🛁
Recovery breakthrough
The ginger bath worked wonders for my recovery. New moms, you have to try it for postpartum relaxation! Plus, the fast shipping is a bonus!
Soothing and Refreshing
It's incredibly soothing and refreshing, providing much-needed relaxation during the postpartum period.
Essential for Postpartum Recovery.
Ginger baths are really important for me after giving birth. Instead of regular tap water to wash my hair during postpartum confinement, I use ginger-infused water. As an Asian Canadian, I know how challenging it can be to find Traditional Chinese Medicine Herbs in North America. Thank goodness I found this ginger bath herbal blend here, and it ships for free. Plus, I love that it comes with a mesh bag so the herbs don't mess up my bathroom.
I absolutely loved using ginger bath herbs for my postpartum recovery!
I absolutely loved using ginger bath herbs for my postpartum recovery! The soothing scent of lemongrass and aromatic herbs created a truly relaxing experience. Not only did it help promote healing, but it also provided a much-needed sense of calm and tranquility during those early weeks. The warm water infused with ginger worked wonders for my muscle soreness and aches, leaving me feeling rejuvenated and refreshed. Incorporating ginger bath herbs into my postpartum self-care routine was truly a delightful and beneficial choice.
Cruelty-Free

We maintain a commitment to ethical and responsible practices, providing beauty products that are cruelty-free and never tested on animals.

Vegan Formula

You can feel confident using our products, knowing that they're made with natural oils, artificial beeswax, and other raw materials that don't harm animals.

Gluten-Free

Our gluten-free products eliminate concerns of allergies or skin irritations.

Made in Canada

We manufacture our makeup & skincare in North-American, supporting local economies, and minimizing our carbon footprint.

Natural Ingredients

Experience natural and high-end ingredients, like Vitamin E and jojoba oil, in our carefully formulated beauty products that nourish and hydrate your skin, leaving a radiant, healthy glow.

FDA's Standards

Trust the safety and effectiveness of our beauty products, which meet the labeling standards requirements set by the FDA.

Eco-Friendly Packaging

We designed our packaging to be either reusable, recyclable or compostable. To cut down on waste and minimize our carbon footprint, we also reduced our package volume.

Inclusive Skin Products

Our makeup is expertly crafted to enhance all skin tones, complementing and enhancing your unique features for a flawless, natural look that celebrates your individuality.