Real Hot Lip Plumping Gloss
Regular price

$32.99 USD

Sale price

$28.99 USD

Unit price

per
Cinnamon-infused Real Hot Lip Plumping Gloss is among the best lip plumpers available. The product contains natural ingredients such as peppermint oil and cinnamon oil. It works by boosting blood circulation and increasing blood flow to the lips, making them appear larger and fuller. You can expect the maximum effect to last for up to 3 hours.
Infused with 100% pure cinnamon oil and pure peppermint oil.

Delivers long-term and instant plumping.

With just one coat, lips appear full and pouty.

Maintains moisture levels.

Built-in led lights illuminate your lips as you apply the lip plumper.

Country of origin of primary ingredients: USA
✔ Vegan formula
✔ Gluten-free
✔ Cruelty-free
✔ Made in North-America
Ingredients

Hydrogenated Polyisobutene (and)Ethylene/Propylene/Styrene Copolymer (and) Butylene/Ethylene/Styrene Copolymer, Cinnamomum zeylanicum (pure cinnamon oil), Mentha Piperita (pure peppermint oil).
How to Use

Exfoliate your lips with a natural exfoliant before putting on lip plumper to remove dry skin and impurities. Then, moisturize your lips with a hydrating lip balm. Before applying lip plumper, select a lipstick shade of your choice. Once your lip liner and lipstick are applied, dab a small amount of lip-plumper on your lips. By patting directly on your lips using the applicator, apply the gloss to the center, smooth it outward, and then press your lips together.
Share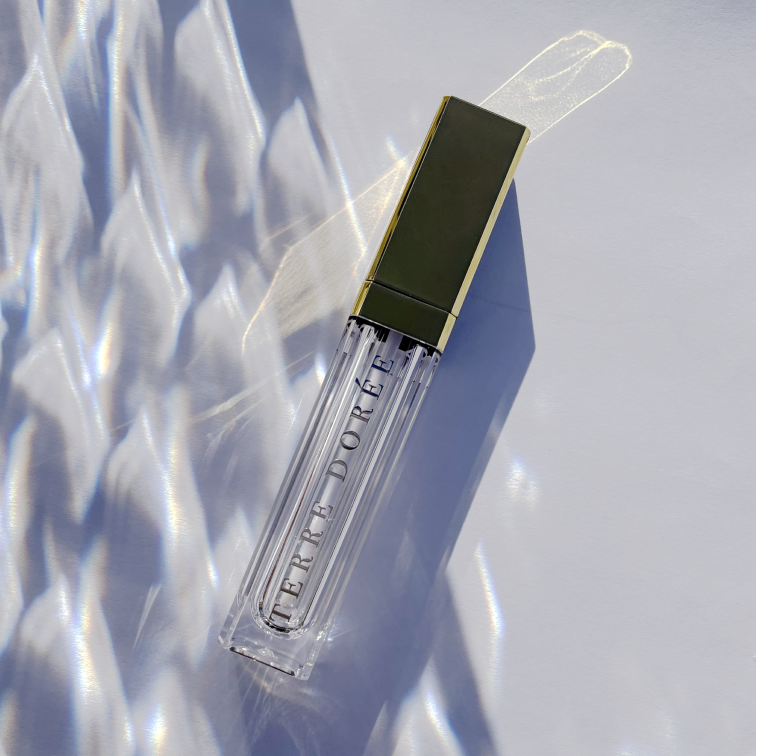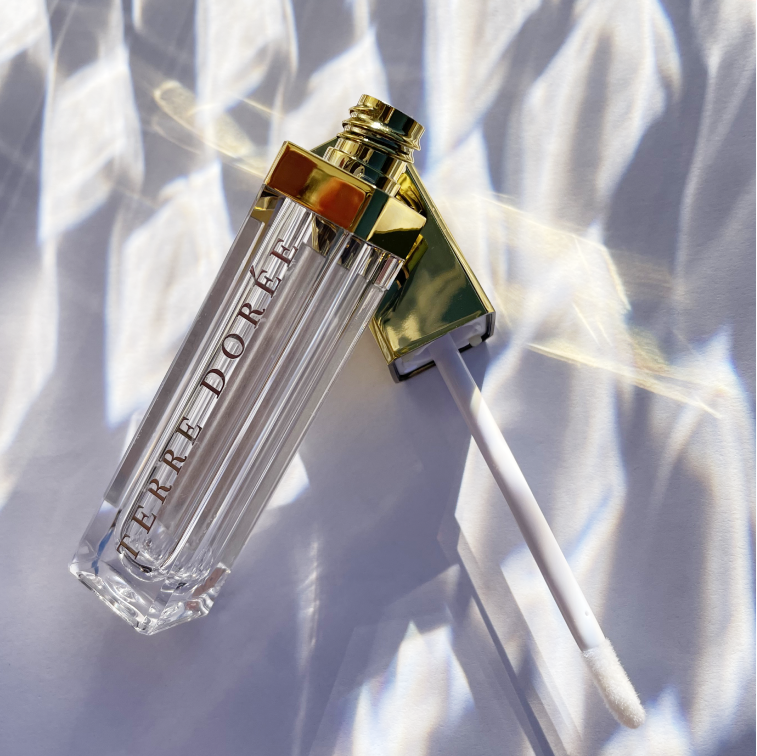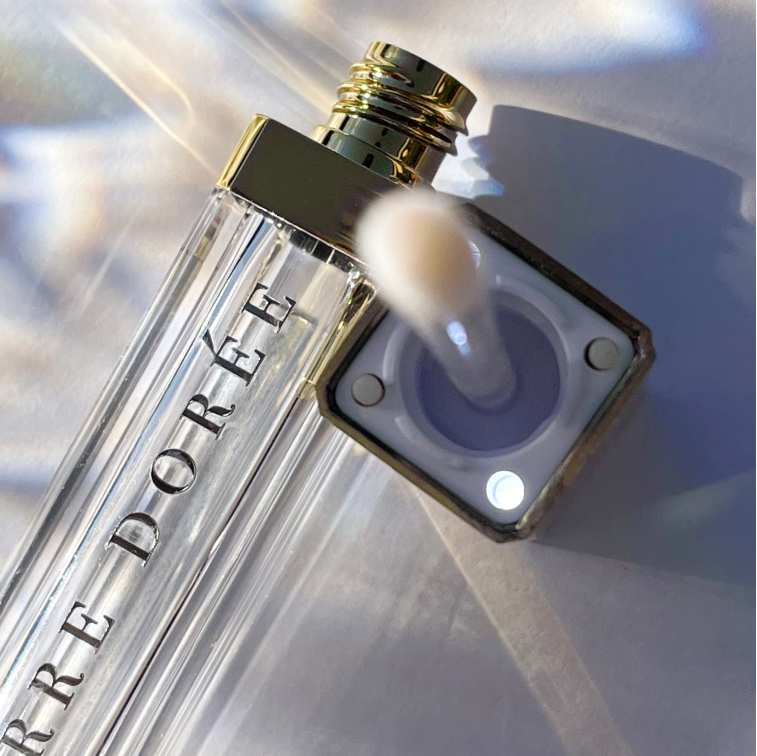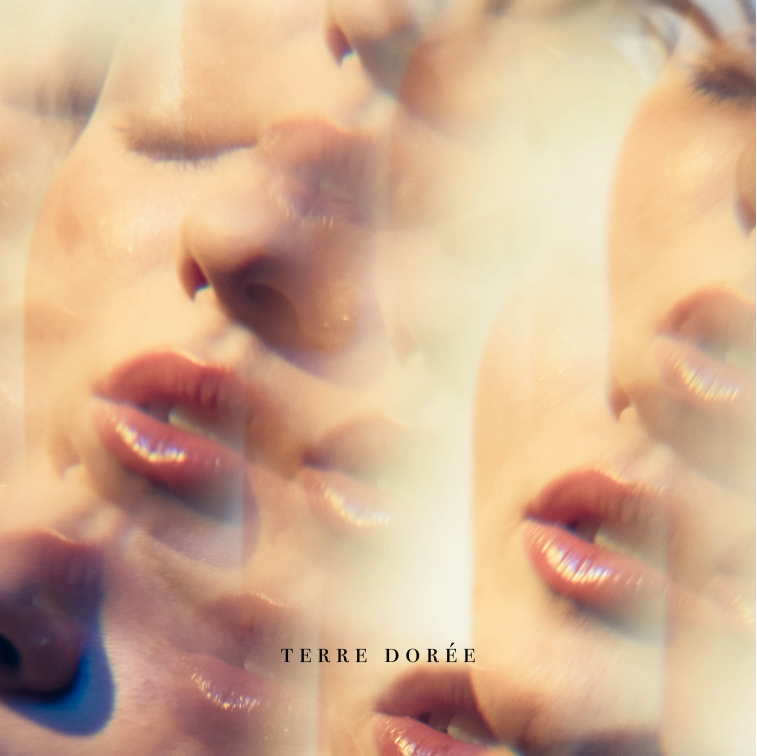 Fabulous plumping gloss
The LED light on the cap adds a fun touch, and the plumping effect gives my lips a gorgeous boost. It's a must-have!
Beautiful plump pout!
I love this lip plumping gloss. It gives my lips a beautiful plump look, long-lasting shine, and the non-sticky formula is a winner. Highly recommended!
Love at First Swipe!
I recently got my hands on the Real Hot Lip Plumping Gloss, and it's become my new lip obsession! This stuff is amazing! The formula feels so smooth and luxurious on my lips, and it actually gives them a noticeable plumpness. I love how it tingles a bit when I apply it, letting me know it's doing its magic. Plus, the effect lasts for hours, so I don't have to worry about reapplying constantly.
Effective Lip Plumper!
TikTok made me buy it! That glowing cap is so adorable! It's definitely a must-have item! And let me tell you, it's a really effective lip plumper.
Frequently Asked Questions
What is lip plumper?
Lip plumper is a topical lip makeup product that makes the lips appear fuller and plumper.
How do lip plumpers work in the long term?
Lip plumping glosses work in the long term by boosting blood flow to the lips. As our skin cells receive oxygen and nutrients through the bloodstream, increasing blood flow to the lips aids in delivering essential nutrients to the skin. By nourishing and improving the health of the lips, lip plumping glosses can enhance the appearance of the lips over time. In addition, increased circulation helps to remove harmful waste products, like free radicals, from working cells, which further contributes to healthier-looking lips. Consistent use of a lip plumping gloss can result in fuller, healthier, and more youthful-looking lips.
How much lip plumper do I need?
Our lip-plumping gloss provides a luscious, satiny finish with just one coat while preventing moisture loss. With its high-shine, glossy finish, it effectively reduces the appearance of fine lines and wrinkles, giving your lips a fuller look. Furthermore, the gloss acts as a protective barrier, preventing moisture from escaping the lip surface, resulting in softer, fuller, and plumper lips. Try our lip-plumping gloss today to experience the ultimate in lip hydration and enhancement!
Are lip plumpers safe?
Our lip plumping gloss is a safe and effective choice for enhancing the appearance of your lips. We have carefully selected each ingredient to ensure that they are of the highest quality and contain natural extracts, such as pure cinnamon and peppermint essential oils. Our Real Hot Lip Plumping Gloss does not contain any harmful chemicals that could cause harm to your lips or overall health. The lightweight, moisturizing formula and high-shine finish provide both hydrating and plumping benefits. Choose our lip plumping gloss to enjoy the perfect combination of natural ingredients and luxury for your lips.
How to get plumper lips?
If you're looking for a way to get plumper lips, look no further than our Real Hot Lip Plumping Gloss. With just one application, you'll see an immediate difference in the fullness and volume of your lips. Our lip plumper is clear, so you can apply it over any lip colour you like to create a glossy finish. The lightweight, moisturizing formula contains natural ingredients like pure cinnamon and peppermint essential oils to help protect your lips from moisture loss and promote circulation. With our lip plumper, you can achieve XXL pillow-soft lips in no time. Try our Real Hot Lip Plumping Gloss today and experience the ultimate in lip plumping and hydration!
Cruelty-Free

We maintain a commitment to ethical and responsible practices, providing beauty products that are cruelty-free and never tested on animals.

Vegan Formula

You can feel confident using our products, knowing that they're made with natural oils, artificial beeswax, and other raw materials that don't harm animals.

Gluten-Free

Our gluten-free products eliminate concerns of allergies or skin irritations.

Made in Canada

We manufacture our makeup & skincare in North-American, supporting local economies, and minimizing our carbon footprint.

Natural Ingredients

Experience natural and high-end ingredients, like Vitamin E and jojoba oil, in our carefully formulated beauty products that nourish and hydrate your skin, leaving a radiant, healthy glow.

FDA's Standards

Trust the safety and effectiveness of our beauty products, which meet the labeling standards requirements set by the FDA.

Eco-Friendly Packaging

We designed our packaging to be either reusable, recyclable or compostable. To cut down on waste and minimize our carbon footprint, we also reduced our package volume.

Inclusive Skin Products

Our makeup is expertly crafted to enhance all skin tones, complementing and enhancing your unique features for a flawless, natural look that celebrates your individuality.
Choosing a selection results in a full page refresh.